Buckeye Lodge #26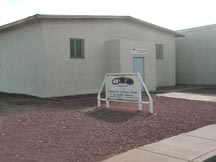 The Buckeye Lodge was Chartered on April 18,1911. We meet at 7:00 pm the 2nd and 4th Wednesday of each month except for July and August when we go dark.

We are excited to have 2 new members and a 3rd pending inituation. We are a small lodge but are close to our brothers and sisters. We invite you to come and join our family.


For more information our email address is buckeyeioof@cox.net.