Buckeye Lodge #26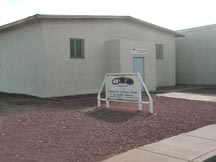 The Buckeye Lodge was Chartered on April 18,1911. We meet at 7:00 pm the 2nd and 4th Wednesday of each month except for July and August when we go dark.

We are excited to have 2 new members and a 3rd pending inituation. We are a small lodge but are close to our brothers and sisters. We invite you to come and join our family.

Officers are Larry Boyd Noble Grand, Rob Davis Vice Grand, Ron Long Secretary and Dan Keck Treasurer.

For more information our email address is buckeyeioof@cox.net.